About Me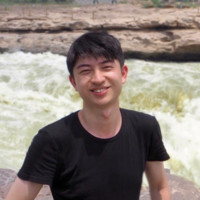 Zhicheng Wu
The pronunciation of my name is: "G CHI-AN, Wu".
Just call my first name "G CHI-AN" will be good.
Columbia University
M.S. in EE
But mostly, I focus on DB, OS, AI and Cloud.
̄\_(ツ)_/ ̄ which is more promising
University of Electronic Science and Technology of China
B.S. in IoT
TECH STACK
Python, Java, C, JavaScript
TensorFlow, Keras, Scikit-learn
React, Express(Node.js), Flask
Linux, Embedded System
PostgreSQL, MySQL, DynamoDB, MongoDB, HBase
Spark, Beam, Hadoop, Hive
PROFESSIONAL EXPERIENCE
CS W4111: INTRODUCTION TO DATABASES
Teaching Assistant Spring 2019
Mentored students in designing Relational Database

Designed tutorials about building back end using Postgres and Flask

Designed social network graph analysis project such as PageRank on Twitter dataset using Google BigQuery.

This course is freely available online at https://w4111.github.io
JD.COM INC.
Software Engineering Intern in JD X – An innovation lab for unmanned packages delivery Beijing, 2016
Co-designed a scalable monitor system for large number of drones using Spark Streaming

Visualized location and status which was used for a demo in JD drone controlling center
SELECTED PROJECTS
QALite
Full-stack Web Application, Cloud Computing
Columbia, 2018
Designed a Q&A platform like Piazza with scalable Microservices Architecture

Made REST APIs , built automatic Email notification service, supported Google OAth2, address autocomplete, used Travis-CI and Pytest

Built front end by Bootstrap and React, using JWT to maintain login status, used Fetch to get data from back end, placed static content on S3 and CloudFront to accelerate distribution
Linux Kernel Hacking Operating System
Columbia, 2018
Databass
a Python-based database for instruction
Columbia, 2018
Implemented a Query Compiler which directly compiles SQL to Python code for execution. It supports operation such as Project, Scan, Filter, Count

Added support on Offset, Limit, Orderby and Count function, implemented a Selinger Optimizer for multi-table join
Deep Neural Network (Current Project)
Columbia, 2019
Landmark Recognition: Classify landmarks in Columbia using Keras, VGG16 with Fine-Tuning, support phone browsers using TensorFlow.js (Working on)

GANS tutorial: Design GANS tutorial for incoming Tensorflow 2.0 such as DCGAN, CycleGAN (Working on)

Phoneme_recognition_with_neural_networks: Use LSTM training on TIMIT linguistic dataset for English speech recognition, train Auto Encoder for noise reduction (Working on)
Airlock
Embedded System
UESTC, 2016
It is a Bluetooth lock for delivery packages sponsored by Chengdu Pangod Inc.

This smart lock has AES-128 encryption and GPS tracking. It supported BLE Stack using TI CC2541. Patent No. 2016201342833
Miscellaneous
My Chinese name is: 吴志成.
In my country, the surname is placed first, followed by the given name.